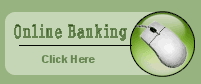 Newsletters
Annual Report
CU Info:
Email: info@ewafcu.com
Mailing:
PO Box 60459
Ewa Beach, HI 96706-7459
Location:
91-1202 Renton Road #A
Ewa Beach, HI 96706
P: 808.681.3033
F: 808.687.3948

Routing: 321378602
Hours of Operations:
Monday & Friday
9:30 AM - 4:30 PM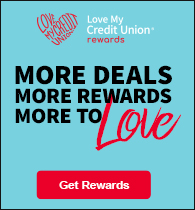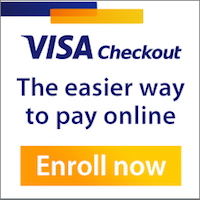 Resource Center
Additional Resources
Here we provide information from 3rd party credit union sites that we think will provide both valuable and useful information to you.
FREE VISA PURCHASE ALERTS Easy. Fast. Convenient. Catch fraudulent activity on your Visa Credit and Debit cards quickly by signing up to receive purchase text alerts on your mobile phone. Click here for instructions on how to get your Ewa FCU Visa Card and your Ewa FCU Debit Card registered to start receiving your nearly real time alerts today.
LEARN MORE ABOUT CREDIT UNIONS Credit unions are A Smarter Choice (asmarterchoice.org) for financial services. Members of credit unions are owners of a non-for-profit organization where earnings are returned to members in the form of services like surcharge free ATMs, better rates and lower fees.
MY CREDIT UNION mycreditunion.gov is another excellent resource that provides even more valuable information about credit unions. We are confident that the more information you receive about credit unions, the happier you will be as a member!
FINANCIAL CALCULATORS Thinking about applying for a loan? Want to know what your monthly payment will be before applying or how long it will take to pay off your loan when you make accelerated payments? This resource will be able to compute this for you and more! Just click here to get started.
FREE ANNUAL CREDIT REPORT Annualcreditreport.com is set up by Equifax, Experian, and Transunion, the big three credit reporting agencies in the U.S that provide free annual credit reports as required by federal law. While there is no charge to obtain your credit report, there will be a fee to obtain your credit score.
NEED MORE CHECKS? CHECK PRINTING SOLUTIONS (CPS) provides Ewa FCU members with checks, deposit slips and other related products. If you are in need of more checks or check products and have never placed a check order with our new provider CPS, please contact the office for assistance. Otherwise, visit their website at checkprintingsolutions.com, email info@checkprintingsolutions.com or call 855-245-0993 (available Monday – Friday from 7:30AM – 6:00PM CST) to place your reordering needs.
HURRICANE PREPAREDNESS TIPS Hurricane season begins in June and lasts until November. Courtesy of Farmers Hawaii insurance, this brochure is available for Ewa FCU members to make sure you are prepared this hurricane season.

American Savings Bank ATMs and CO-OP ATMs. Cash Withdrawals made from American Savings Bank and CO-OP ATMs are surcharge free to Ewa FCU members. To locate a CO-OP ATM near you, simply click on the CO-OP ATM icon.
TRUSTAGE insurance is made available by the CUNA Mutual Group and are exclusively made available to credit union members.

As a Ewa FCU member, you are entitled to $2,000 of no-cost TruStage Accidental Death and Dismemberment Insurance. Simply click on "CLAIM YOUR NO-COST AD&D COVERAGE NOW" Registration takes three minutes or less. Enroll in this exclusive member benefit today!

TruStage also provides other insurance products exclusively to credit union members at discounted rates. If you are in need of additional insurance protection, simply click on the "Find out More" button to discover how TruStage can meet your insurance needs.
Credit Union members can save an average of $453* on auto insurance with Farmers Insurance Hawaii! Call the credit Union member sales and service line at 800-470-3166 or click on the Farmers Insurance logo to get your free quote and start saving!

*Average annual savings developed from information provided by new policyholders from 11/01/20 to 11/01/21 that shows they saved by switching to Farmers Insurance Hawaii.

Get Away Today has been helping families create magical memories at the Disneyland Resort and beyond for 28 years. Their Best Price, Best Service Guarantee has helped over 4 million guests take affordable vacations to over 1,900 destinations worldwide and their Vacations = Donations program has raised over $4 million to help kids. Let them help you plan your next vacation at getawaytoday.com or 855-GET-AWAY.
Third Party Links
Ewa Federal Credit Union does not provide, and is not responsible for, the product, service, or overall website content available at a third-party site. Ewa Federal Credit Union neither endorses the information, content, presentation, or accuracy nor makes any warranty, express or implied, regarding any external site, Ewa Federal Credit Union's privacy policies do not apply to linked websites. You should consult the privacy disclosures on ay linked site for further information.
Information sent by email is at risk of loss of confidentiality if the information is transmitted over the Internet. We do not recommend sending confidential information such as social security or account numbers by email. You can contact us directly at (808) 681-3033.