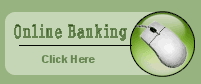 Located in the heart of the historic Ewa Villages. We are honored to welcome you to our credit union family!
Membership
You are eligible to join if you live, work, attend school, worship or regularly volunteer in the 96706 community.
Immediate family and/or household members of a current member, (as shown in this diagram) and credit union employees are also eligible for membership.

How to Join
Complete our membership application that can be picked up at our office or sent to you by mail. Bring the completed application, your unexpired government issued ID, a minimum deposit of $50, plus a $1 membership fee to our office during our normal business hours.
The first-name person on the account is the member with access to all benefits and services; all persons named thereafter, if any, are considered joint-owners with only deposit and withdrawal rights.
About Your Share Accounts
Your shares (savings) accounts are insured to at least $250,000 per account by the National Credit Union Share Insurance Fund (NCUSIF). Your account is called shares because you are part owner of the credit union. The National Credit Union Administration (NCUA), a federal government agency, regulates, charters and supervises federal credit unions.